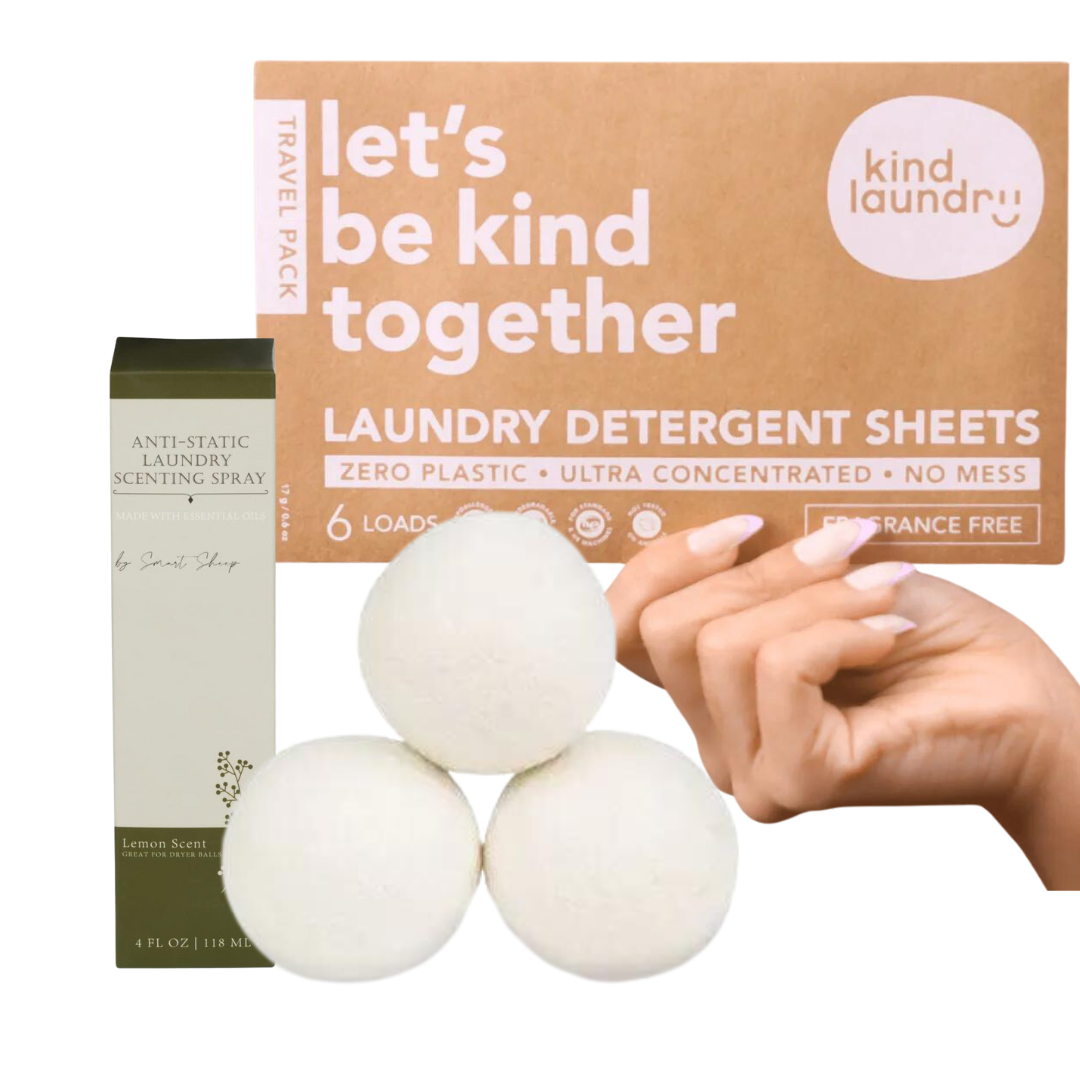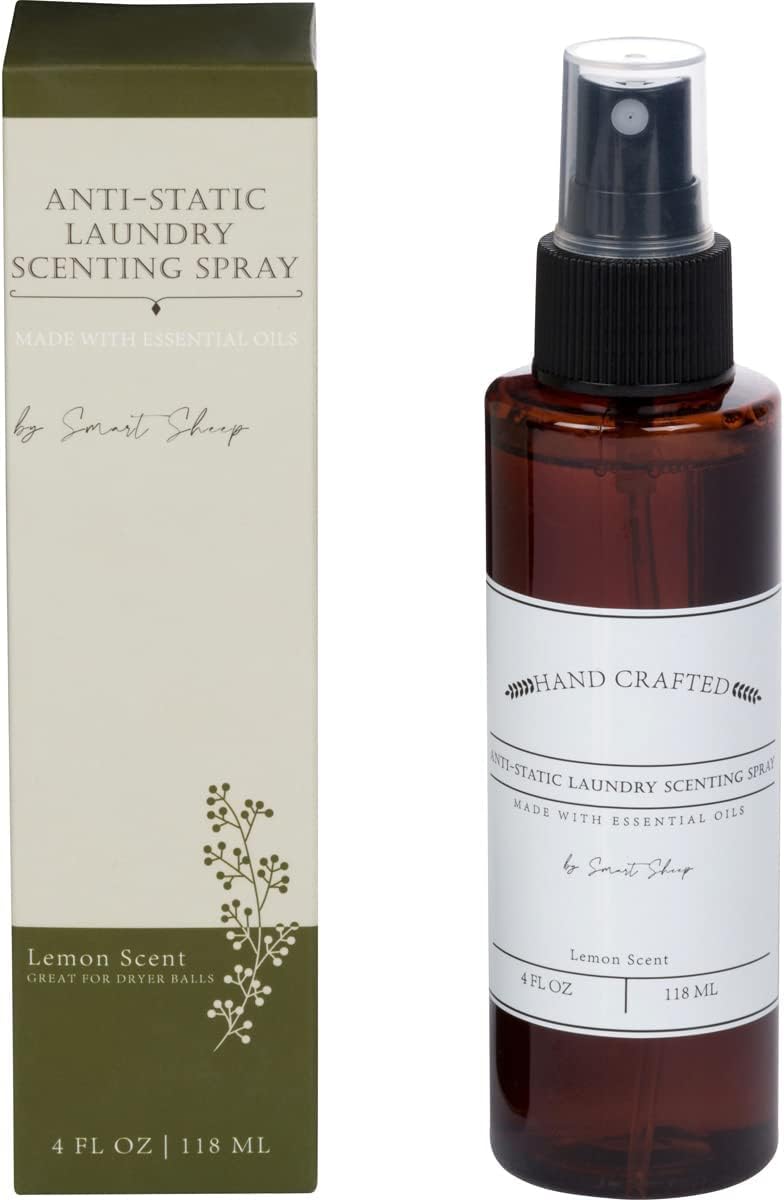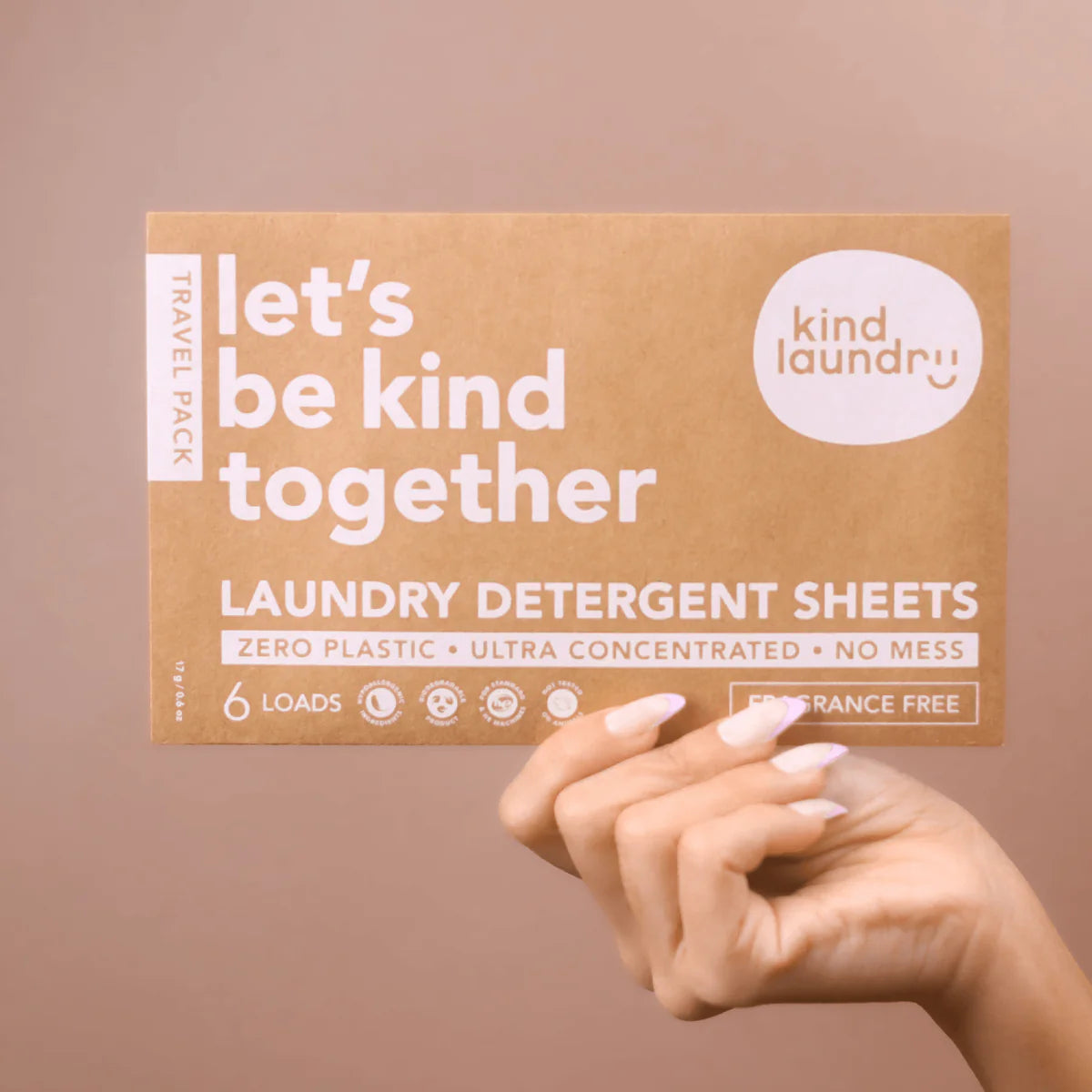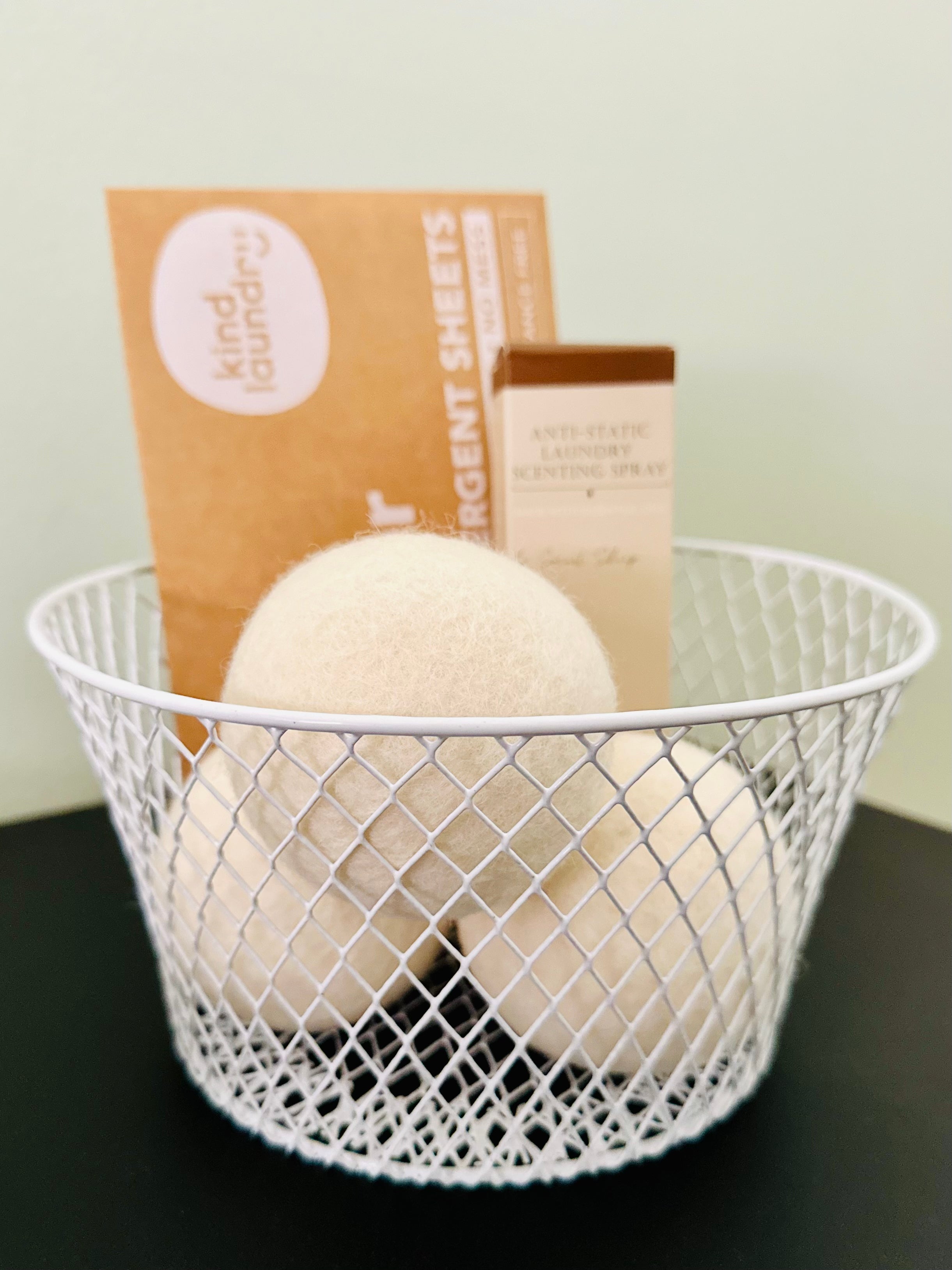 It's important to use skin-safe laundry products for clear and healthy skin.
This kit aims to make the transition from unhealthy waxes, fragrances, and oils easy!
INCLUDES:
3 Sheep's Wool Dryer Balls - For a healthier option that doesn't contain waxes and synthetic fragrances, these can be used as a replacement for dryer sheets. 
1 Essential Oil Anti-Static Spray - Simply spray each ball before throwing it in the dryer with your laundry to reap the anti-static and fragrant benefits. (Scent varies: Lavender, Lemon, or Orange)
1 Travel Pack Laundry "Detergent Sheets" - These laundry detergent sheets are biodegradable, toxin-free, and ideal for travel, making laundry easier and safer for acne-prone skin. 
Frequently Bought together