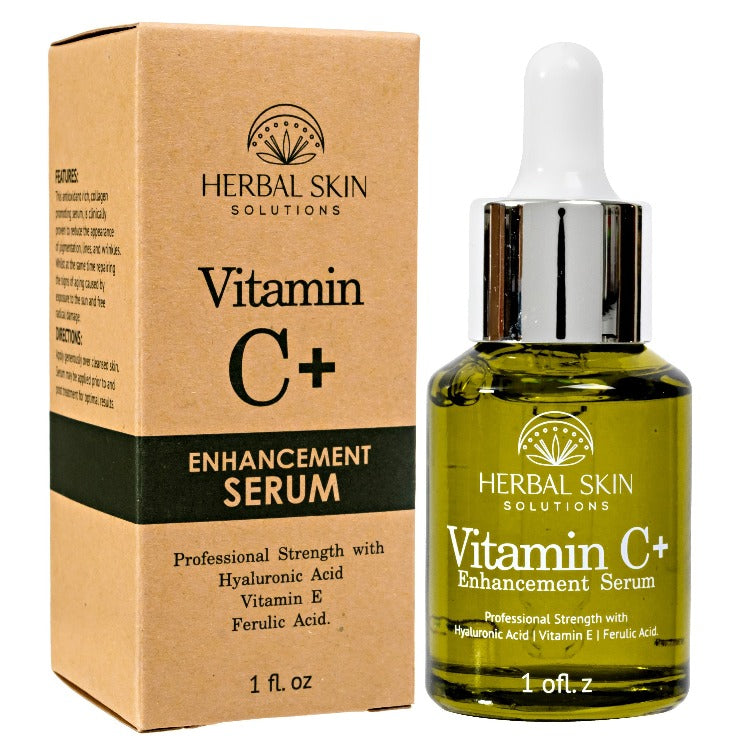 This antioxidant-rich, collagen-promoting serum contains multiple forms of Vitamin C, which have been shown to dramatically reduce the appearance of pigmentation, fine lines and wrinkles while boosting moisture levels in the skin. 
Featuring a synergistic combination of Vitamins C + E, and Ferulic + Hyaluronic Acids work together to achieve maximum lightening, tightening, and brightening results.
Key Benefits: 
- Increases overall skin firmness and elasticity
- Brightens and lightens hyperpigmentation 
- Antioxidant protection against environmental stressors
Apply to face, neck, and décolleté both AM and PM after cleansing and toning.
Hyaluronic Acid, Aloe Vera Leaf Juice, Vitamin C (2-O-Ethyl Ascorbic Acid, Magnesium Ascorbyl Phosphate, Sodium Ascorbyl Phosphate), Vitamin E (D- Alpha Tocopherol), Avena Sativa (Oat) Kernel Extract, Ferulic Acid, Licorice Extract, Phenoxyethanol, Shiitake Mushroom Extract
Frequently Bought together